News >> Steel Will Knives
Now Steel Will knives you can buy at MyGoodKnife-stores. Steel Will Knives is one of the brands of the Sports Manufacturing Group. A company recently known for its air rifles and pistols under the name Gletcher. Within a short amount of time the company has created a solid brand with an impressive collection. By working with the best producers and designers in Italy, China and the United States, you can definitely rely on the Steel Will knives. The finish of the blades have gotten a lot of attention. Even the packaging is impressive, which is perfectly in line with the quality knives by Steel Will.
In creating Steel Will knives, SMG has combined the finest steel with extremely practical and innovative designs. The result is a line of knives that are meant to be used and adored by their owners. Steel Will Knives are produced according to the highest standards of quality, using the most modern methods of production.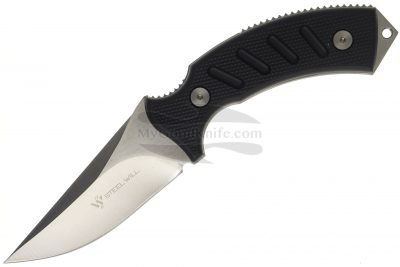 The creation of a knife is a process of seeking out a perfect balance between the variables that come together to make one of Man's oldest tools. The craftsman must make vital decisions in Materials…Balance…Shape…Feel…Texture…the perfection of which will create a masterpiece. At Steel Will Knives, it is this harmony that inspires designers and influences the birth of a new blade. Steel Will Knives are produced with scrupulous attention to every detail and we are constantly searching for new ideas…new ways to push the envelope, innovate our products, and stay on the cutting edge of knives. Their goal was to create the best knives in the world. In doing so, they've carefully chosen the best time-tested steel from the US, Japan, Austria, and other countries to ensure each knife achieves the distinct properties for which it was created. The choice of materials for handles is influenced by reliability, practicality and safety.


A Steel Will Knife was created to be extremely useful and comfortable. For this reason, company prefers to use proven materials like G10, Micarta, and high-strength rubberized composite materials. The relationship between the knife and its owner is one of harmony. Steel Will has tasked ourselves to craft a tool that creates a bond with its user. It is an extension of a person's will. Steel Will.
You can buy Steel Will knives HERE.