Now you can buy Buck 110 Folding Hunter knife in different versions.
Buck 110 Folding Hunter knife Classic. The 110 Folding Hunter is a classic and traditional favorite! Buck's Folding Hunter was created in 1963 when Al Buck decided that a revolutionary locking blade knife was needed by outdoorsmen who wanted a sturdy knife but did not want to carry a long, fixed blade knife. He was right and the result proved to be the key to the company's future. The challenge was to combine the strengths of other folding knives with locking mechanisms into a good-looking, reliable product. It wasn't easy, but after a series of refinements, the Model 110 was unveiled. Within six months, this innovation was the hottest knife in the industry.
The Folding Hunter®, after over 50 years, is still one of America's best-selling knives. Blade: satin Finish, 420HC Stainless Steel. Handle: Ebony DymaLux®. Goes with leather sheath.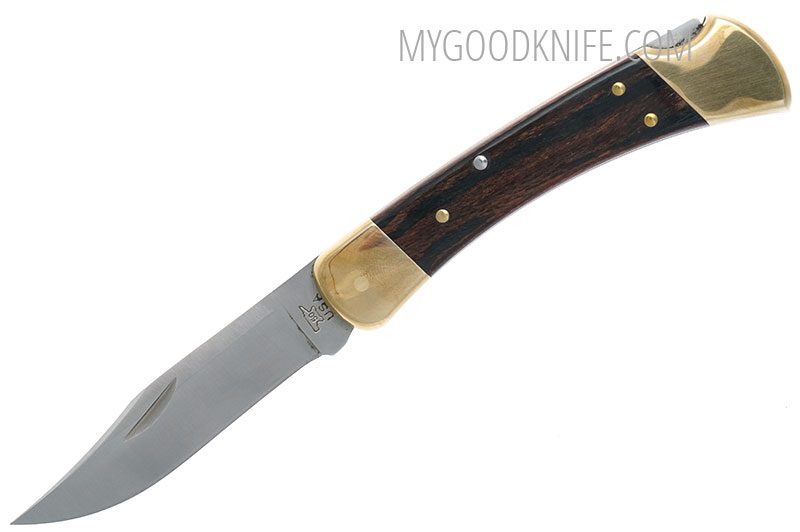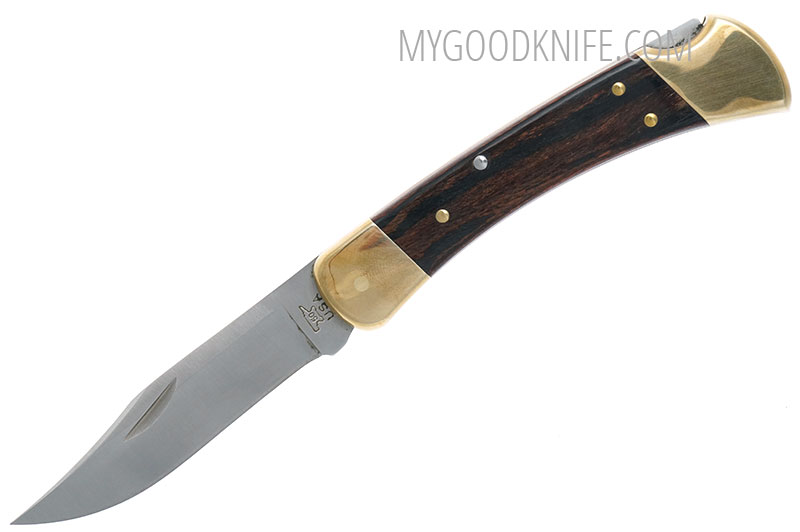 Buck 110 Folding Hunter knife Finger Grooved. Classic Buck 110 Folding Hunter is available in same size with finger grooves, to provide extra comfort.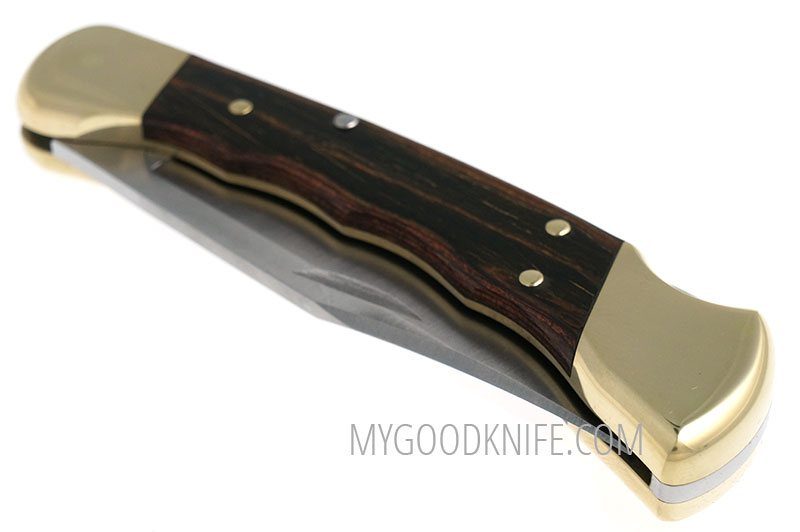 Buck 110 Folding Hunter Chairman. One of the most famous knives in the world, Buck's classic 110 Folding Hunter is featured as part of Chairman Series knives. Chairman knives are endorsed with Chairman, Chuck Buck's signature on the handle as a testament to the quality of these knives. With all the durable features of the popular 110, this knife is embellished with a rich Cherry Dymondwood® handle, nickel silver bolsters and the Buck anvil medallion. Carried easily in a USA made leather sheath, this knife is great for daily tasks. Built to hold up in extreme conditions, but elegant enough to be a collector's item, you will find that you love this knife.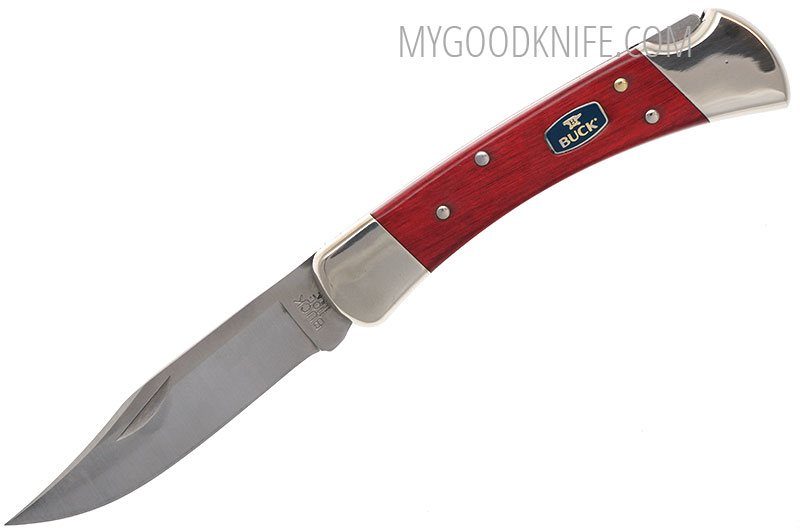 Buck 110 Folding Hunter Auto. One of America's best-selling knives is now available as an automatic! The Buck 110 Auto is easily deployed with the push of a button, readying the 420HC blade quickly and efficiently. Featuring the same classic Macassar Ebony Dymondwood handles and brass bolsters as the nonautomatic 110 you love, the 110 Auto will easily become a new collectible.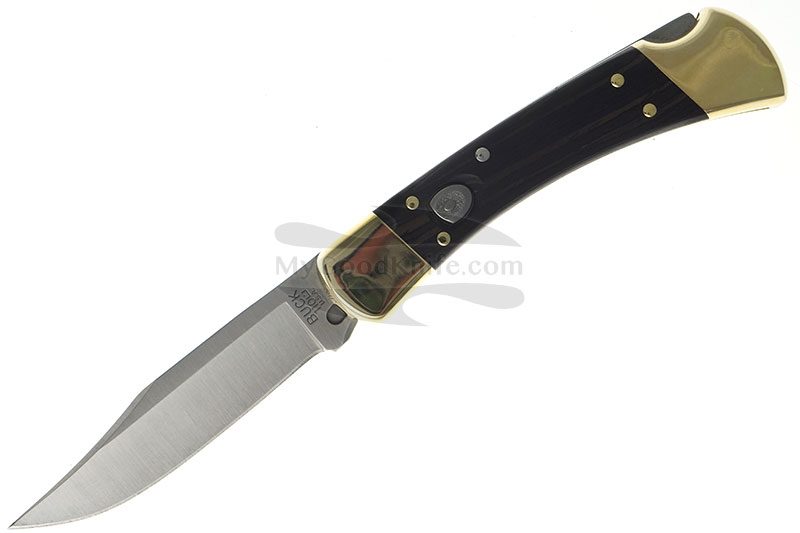 Buck 110 Folding Hunter Slim. An advanced, thin EDC based on an American classic, the 110 Folding Hunter, the Buck 110 Slim possesses the same traditional features but with a more modern look and upgraded materials. A removable, reversible deep pocket carry stainless steel pocket clip is added based on the overwhelming customer demand. With easy one-handed opening, the upgraded S30V stainless steel blade has supreme edge retention, hardness, ductility, and corrosion resistance and finished with Buck's Advanced Edge2x Blade Technology. To decrease the weight and thickness, the heavy bolster and handles are replaced with durable Micarta®.
Choose your favourite and shop for Buck 110 Folding Hunter at MyGoodKnife!