Very interesting Korpikannel traditional finnish knives now at stock. Korpikannel is finnish small family company, which make knives since 1957. A lot of years ago Aarno Korpikannel – fisherman from Kemi, decided not to throw up salmon skin, but try to use it. And now he makes great knives, which have a salmon skin sheath and a parts of handles also made from fish skin.
Now we have at stock most popular models of Korpikannel knives:
Korpikannel Sampipuukko ("sturgeon")
Korpikannel Hirvenpääpuukko ("elk head knife")
Korpikannel Lohennahkapuukko ("salmon skin knife")
Korpikannel Kojamonpääpuukko (salmon head knife)
Korpikannel Kipinäpuukko ("flint knife") . That knife has a removable flint inside the handle and special  notch on blade.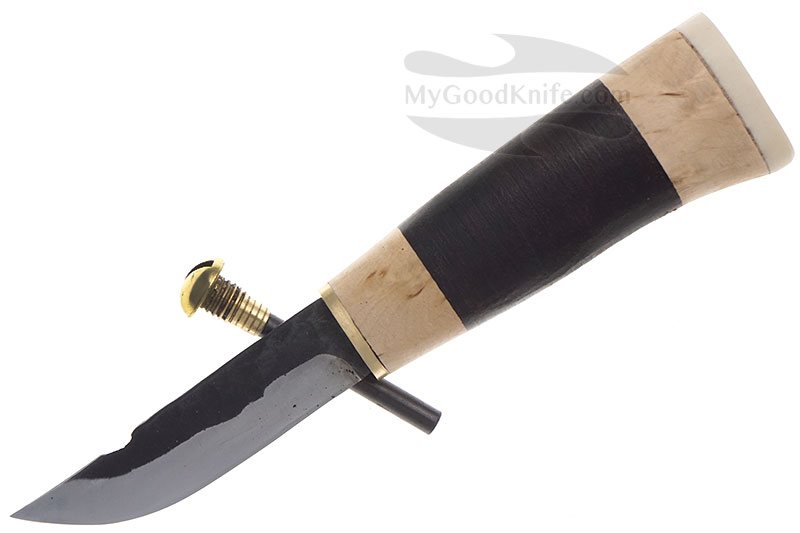 If you are looking for unusual finnish traditional knives – Korpikannel is a very good choice.