New beautiful, high quality Miyabi knives at our stock!
Experience the beauty of sharpness with the MIYABI 4000FC series. The blade is made from a single layer of FC61 steel, a proven material in terms of hardness (HRC 61) and durability. Comfortable Pakka wood octagonal handle.
Miaybi 5000FCD  blades are formed by 49 layers of steel with a Rockwell hardness of approximately 61. The black Pakka Wood handle is wonderfully balanced and features a steel end cap with decorative pin and ring.
Aesthetics and functionality go hand in hand with good design. The knives in the Miaybi 6000MCT range look incomparably good – and their functional features impress professionals and enthusiastic amateur cooks alike. One reason is because the blade and handle match each other perfectly, thereby forming a single harmonious unit. The exquisite hammered blade finishing rounds of the elegant oriental design.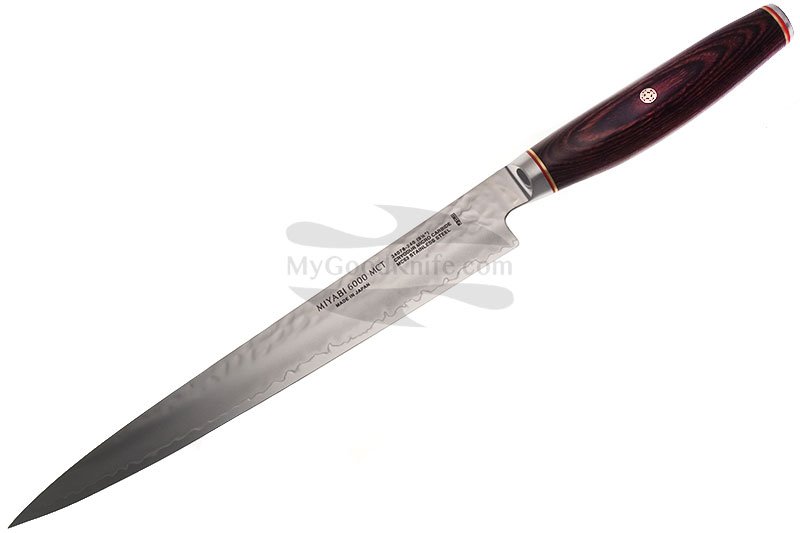 Miyabi knives embody the beauty of sharpness and follow in the tradition of the famous Japanese swords.