Hunting and Outdoor knife Browning Black Label Strike force 10cm BR142BL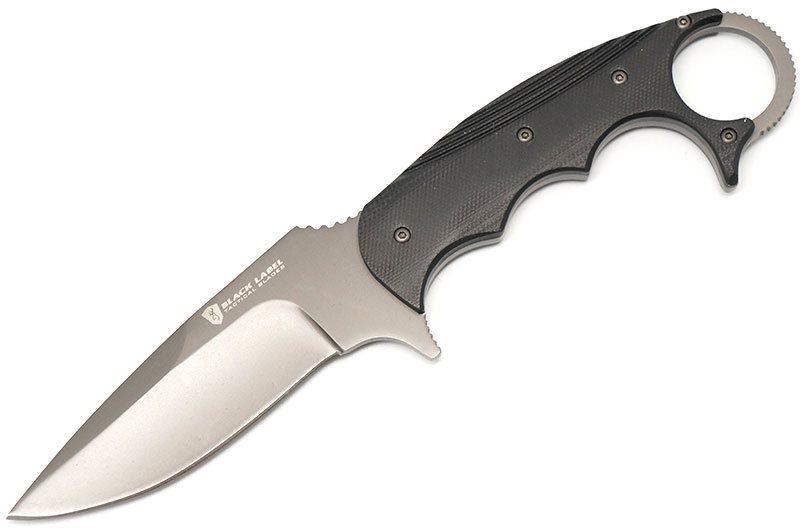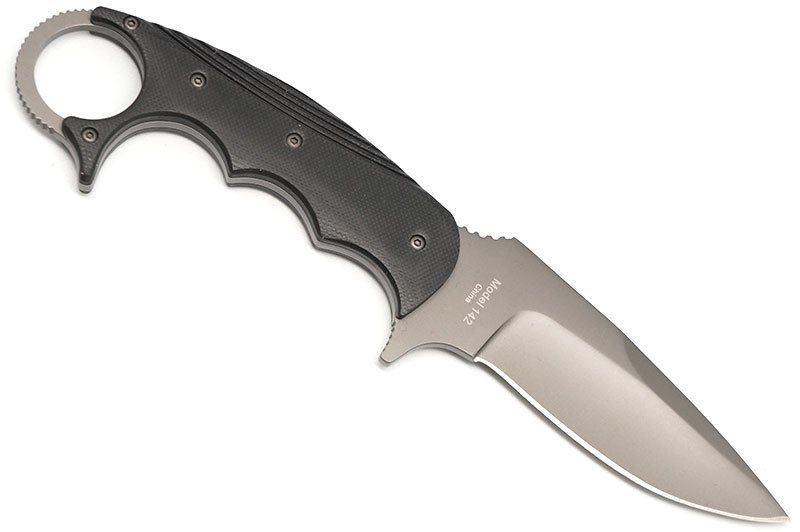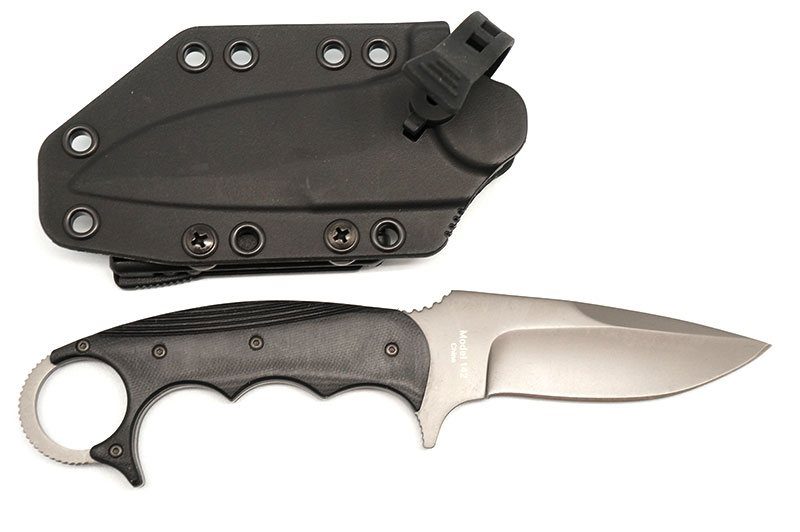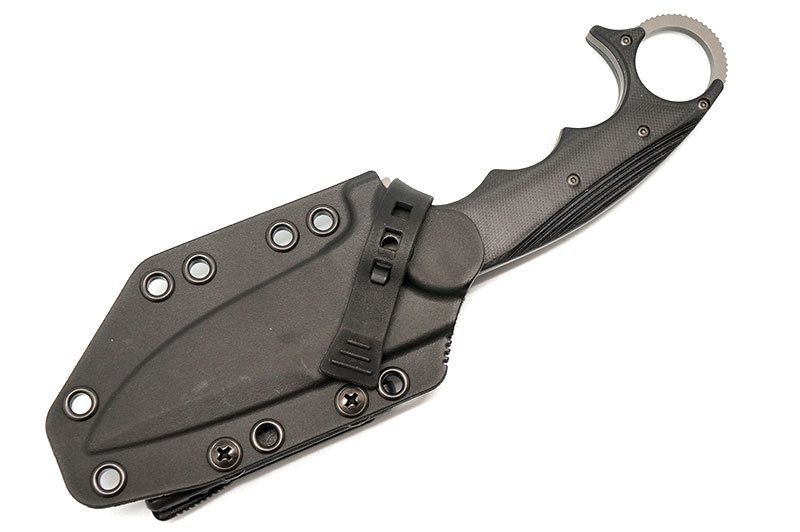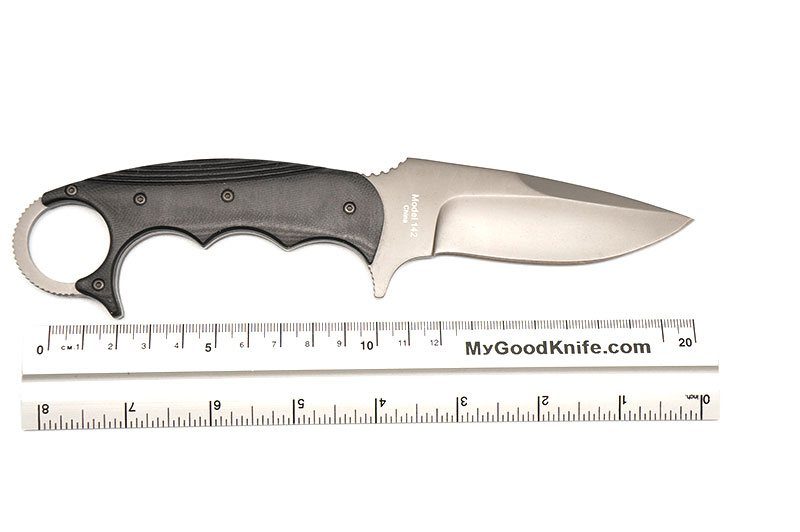 Some products tell you about their use just from the way they look. That is doubly true with the Strike Force from Browning. This is a true self-defense knife with true self-defense features. Will you feel more confident and ready with a Strike Force? We think so. If you are a trained professional in knife tactics will you be at a higher level of readiness with one? Absolutely. • Fixed karambit-style tactical knife. • Hollow ground 440 stainless steel blade. • Gray titanium coating. • Full-tang construction with rear finger ring/loop handle. • Textured black G-10 scales. • Blade-Tech™ molded polymer sheath with Tek-Lok™ belt clip easily adjusts for carry angle and belt loop width. • Black Label box style packaging.
Browning Black Label
These knives bring our own renowned custom knife maker Russ Kommer together with famed edged-weapon instructor Jared Wihongi to create the most advanced, highly functional, best-designed and highest quality tactical knives ever from Browning. Blades that are of such precision and quality that moves them to the top of the tactical knife world.
The only way to truly understand what makes a Browning Black Label Tactical Blade different is to actually handle one. Remove it from the packaging. Feel its heft and how the grip fills your hand with every finger aligning naturally for precise control. Note the purity of balance, the way the blade literally dances in your hand to become an extension of your will. Turn it over and note the close attention to detail. Every curve, cut, angle and edge is there for a specific reason, not just for show. These blade shapes are based on timeless classics and each has proven itself through centuries of combat. Shave a few hairs off the back of your arm, and make confetti out of a piece of paper. Now put that same edge to something tougher like a piece of old shoe leather or a chunk of garden hose – everything yields instantly to a Black Label Tactical Blade.
Explore the features like a 4-Way adjustable pocket clip on the folders that lets the user choose the ideal carry method for their needs, or the Blade-Tech™ polymer belt sheaths that easily adjust for carry angle. The G-10 scales have just enough texture to ensure a solid grip without being abrasive in your hand or against your clothing. The paracord grip wrap is smooth, even and stays tight for years of dependable use. Many models have a hardened steel glass breaking point on the butt for emergency entry and extractions from vehicles.
You have not viewed any product yet.
Quick shipping

We ship worldwide! Orders placed on business days before 14.00 Finnish time, we sent on the same day. Free shipping for orders over 100 euro!

Easy payment

MyGoodKnife offers several payment options for your purchase: credit card or direct payment to bank account.

Secure shopping

MyGoodKnife is secured with SSL (Secure Socket Layer) certificate by Thawte. Our webshop is encrypted with 128-bit SSL protection. When you move to the payment pages, your payment transaction is completely secure!

Customers support

Contact our customer service via live chat, e-mail or contact form. We do our best to answer all requests in nearest time.

Return & Refund

EU customers have the right to cancel order within 14 working days of delivery and return goods for a full refund (except cost of shipment).The goods must be return in saleable (unused) condition including package.