Marttiini Filetti Condor 9″ (846014)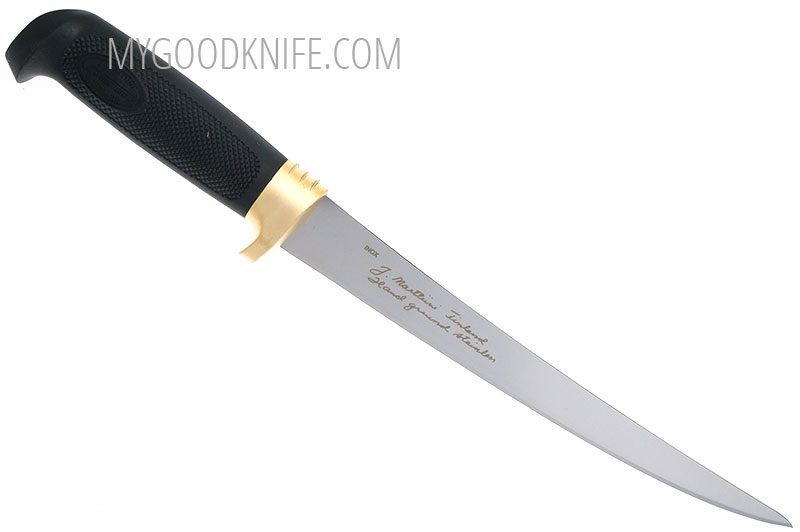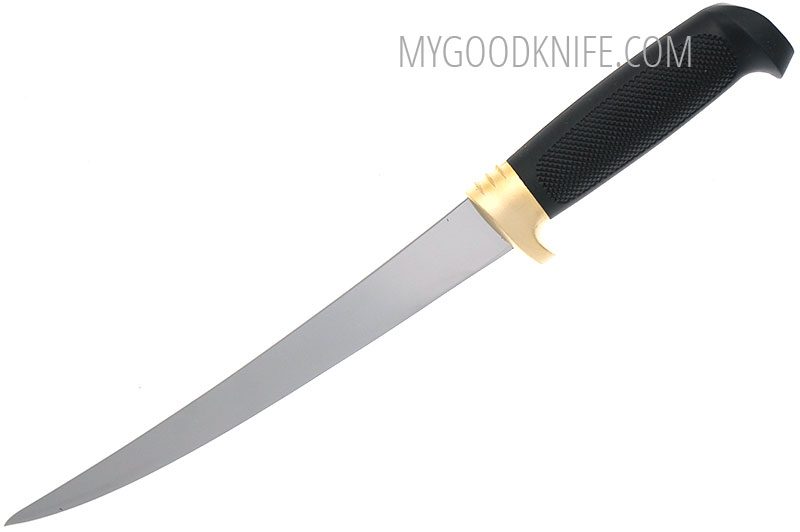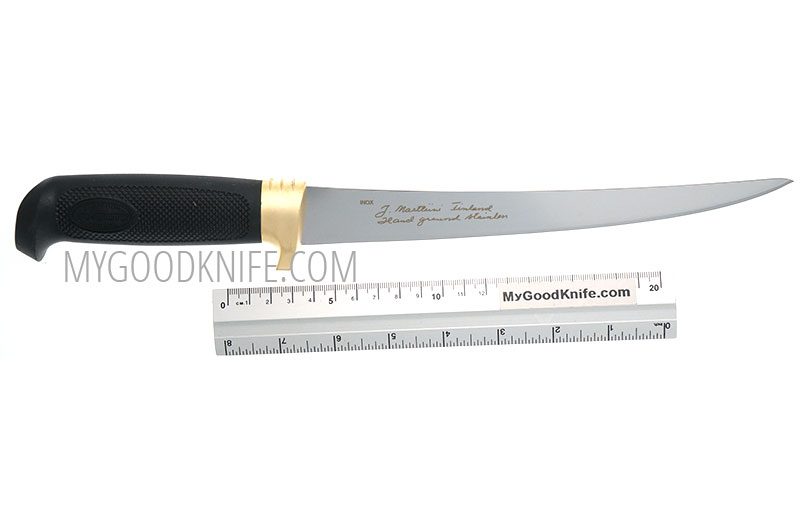 Filetti Condor 9". Condor-sarjan patentoitu rakenne tunnusmerkkeinään karhennettu kumikahva ja sormisuojahela, takaa pitävän otteen veitsestä vaikeissakin olosuhteissa.
Marttiini
Huippuunsa hiotulla, terävällä ja notkealla ruostumattomasta kromiteräksestä valmistetulla terällä saat kauniita fileitä helposti. Tällä veitsellä fileoit isommatkin vonkaleet. Musta nahkatuppi.
Toimituskulut (Yhdysvallat (USA))
EMS with tracking number, 3-9 days
24.62 €
Nopea toimitus

Toimitamme tuotteita kaikkiin maihin! Tilaukset toimitetaan Suomen postin välityksellä. Toimitamme tilaukset nopeasti, yleensä samana päivänä. Ilmainen toimitus!

Helpot maksupalvelut

MyGoodKnife offers several payment options for your purchase: credit card or direct payment to bank account.

Turvallinen ostaminen

Kenelläkään ulkopuolisella ei ole mahdollisuutta päästä käsiksi MyGoodKnifelle antamiisi tietoihin. Sivustollamme on käytössä Thawten Secure Socket Layer - DV SSL CA G2 –salausprotokolla. Thawten SSL-sertifikaatti huolehtii sivustolla suoritettavien henkilökohtaisten tietojen välityksen ja rahansiirtojen turvallisuudesta.

Asiakaspalvelu

Kaikki tuotteitamme ja palveluja koskevat kysymykset voit lähettää suoraan meille arkipäivisin klo 10-17 live chatin välityksellä. Voit myös lähettää kysymyksiä palautelomakkeen kautta.

Asiakaspalautus

Yksityisasiakkaalla on oikeus palauttaa käyttämättömät tuotteet neljäntoista (14) päivän kuluessa tuotteen vastaanottamisesta, vastaanottamispäivä pois lukien. Palautettavan tuotteen ja tuotepakkauksen tulee olla samassa kunnossa kuin sitä vastaanotettaessa.